Retired politican Seppo Kääriäinen.
Kotiliesi
Textile designer Satu Nisu.
Savon Media
73 year old Marjatta Hämäläinen observes Saimaa ringed seals.
Seura
Anna Koivula has three reborn-babies.
Iltalehti
Actor Seppo Pääkkönen, 64, is a new father and a recovering alcoholic.
Anna
Ex-gangster Perttu Honkanen helps people, who want out of criminal life.
Iltalehti
Thomas McElwain has Iroquois family linage.
Sunnuntaisuomalainen
Judoka Pentti Vauhkonen.
Sunnuntaisuomalainen
Orthopedist Joonas Sirola.
Apu Terveys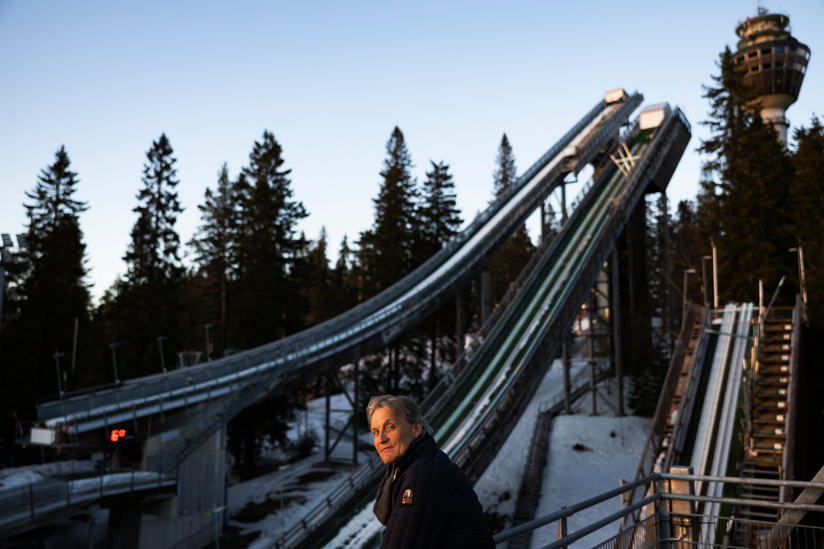 Former ski jumper and coach Mika Kojonkoski
STT/Lehtikuva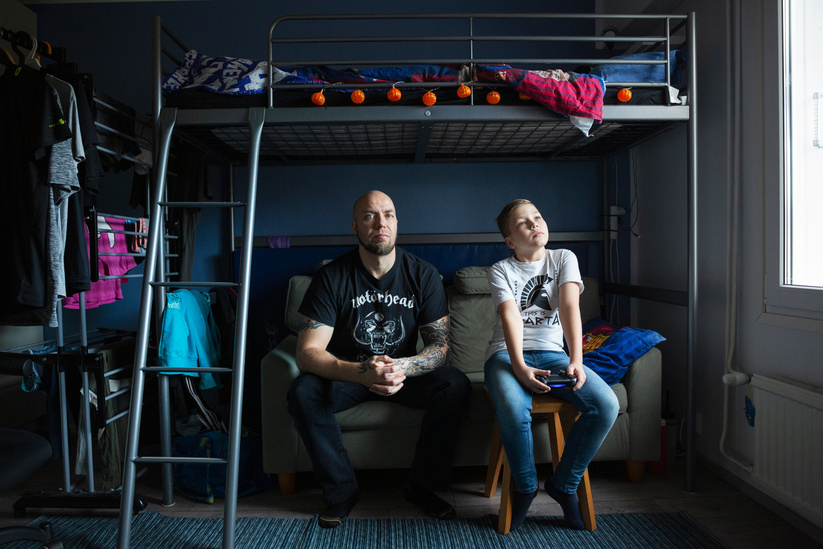 Mikko Oravainen grew up in a violent and intoxicant family. Mikko himself has had five violence sentences, the first one in age 15. Mikko has however put his life in order and now studies and works in security business. Mikko is also the single parent of his son Joel. The father and son live together in Suonenjoki.
Apu
Reetta Kokkonen left Jehovah's Witness religion.
Sunnuntaisuomalainen
35 year old Jyri Roivainen is dying of lung cancer. For the last days of his life, Jyri is in hospice care at home with his family.
Seura
Sakari Kaukosaari used to spend his nights under cover of a loading bridge when he was homeless.
Riikka Tuomi used to spend her nights in Katri Vala park in Sörnäinen, Helsinki when she was homeless. Riikka rarely got a good night sleep. She mostly spent her nights doing hard drugs in the park. Now Riikka is clear of drugs, has an apartment and works as an experience expert at No Fixed Abode NGO (VVA Ry).
Kari Kankkunen got lost under lake ice during a diving job with his partner and was saved just barely because of an aware hunting dog detected them through snow and ice.
Seura
Emergency service dispatcher Leena Partanen.
Seura
Seppo Ronkainen has caught numerous wolves for GPS tracking with his homemade "vimpain" (widget).
Sunnuntaisuomalainen
Competitive dance pair Saaga Bruun and Lassi Kokkonen.
Sunnuntaisuomalainen
Suomen Kuvalehti - Valio essayist Antti Vartiainen.
Suomen Kuvalehti
Harness racing coach and racer Jukka-Pekka Kauhanen.
Iisalmen Sanomat
Sakari Kukkonen, 80, was the linebacker of the first KuPS championship team in 1956. Sakari lives with his brother Veli Kukkonen.
Savon Sanomat
Ari Nupponen sold his possesions and moved to Thailand. Ari bought a big sailboat in which he lived in and worked as a diver instructor. When the pandemic hit, Ari lost his job and had to move back to Finland. Ari's boat is still on a dock in Phuket.
Sunnuntaisuomalainen
Santeri Pakkanen wrote a book about Ingrian Finns "Se tapahtui meille"(It happened to us) with his daughter Lea Pakkanen. Father and daughter are Ingrian Finns themselves.
Viva
Founder of Genelec Oy Ilpo Martikainen.
Iltalehti
Father Andreas is the head of Valamo monastery alcohol production.
Sunnuntaisuomalainen
Youtubers Kone Man and Metsa Man from Kosula, Tuusniemi.
Savon Sanomat
Pasi Romo, barbecue man. Pasi shoos his dog Lumi (Snow) of the grill.
Savon Sanomat

Topi Hallikainen and dog Sisu.
Savon Sanomat
Hobby horse enthusiasts Silja Vehovuori and Nanna Siitonen.
Savon Sanomat
Pilot Antti Eskelinen
Sunnuntaisuomalainen
Handyman Jorma Vänskä at his workshop.
Savon Sanomat
Yoga instructor Marjo Lipponen.
Iisalmen Sanomat
Shot putter Eveliina Rouvali.
Savon Sanomat
Pohjois-Savo OP real estate CEO Pekka Linna and sales manager Kari Malinen.
Iisalmen Sanomat