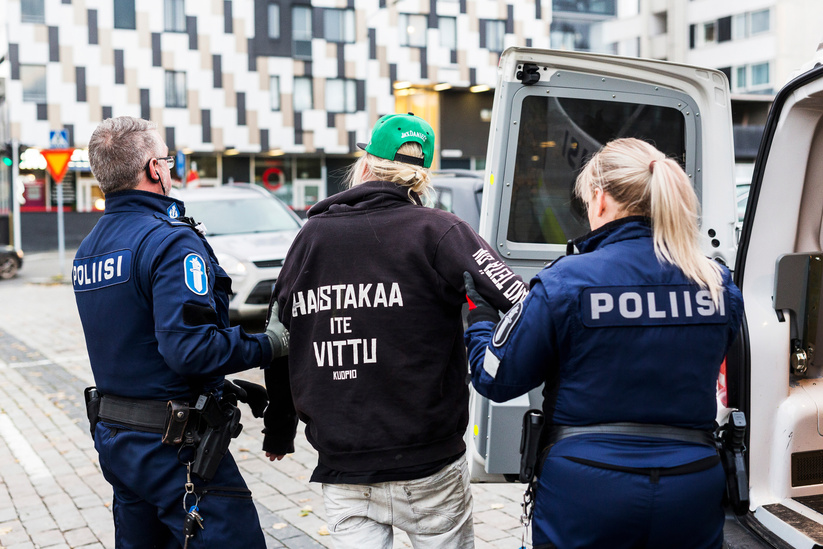 Policemen Marko Kilpi and Minna Lindroos take intoxicated man to jail.
Apu
Four year old Iita has a genetic mutation that no one else in the world is known to have. The mutation is likely the reason Iita's development is at a stage of a six month old baby and the cause of Iita's epilepsy and severe disability.

Seura
Juha and Merja Mikkonen both have sleep apnea.
Apu Terveys
Explosion in an apartment building in Varkaus killed one.
Lehtikuva
Jarmo Kuittinen works as a santa on christmas. This year he did video calls from his garage to clients instead of traditional home visits.
Savon Sanomat archivist Leena Marjamaa.
Journalisti
Pekka Heikkinen is the caretaker of his autist and disabled son Jali and her wife Päivi, who has cancer and a rare muscular dystrophy. Jali and Pekka helping Päivi to her wheelchair.
Iltalehti
House fire in Petonen, Kuopio.
Savon Sanomat
Twerk championships competition at Club Ilona.
Savon Sanomat
Tuppurimäki mill's miller Jari Räsänen.
Savon Sanomat
Tahko Midsummet festival.
Savon Sanomat
Teemu Väänänen lost his wife Satu last summer. Satu passed after a sudden aortic dissection. Teemu is now a single dad and takes care of his and Satu's seven children.
Seura
Boy sleeping next to his jolle boat before junior sailing competition.
Savon Sanomat
Bakery Vaasan Leipomo closed it's unit in Kuopio and laid off all of its workers. Laid off workers held a funeral for the bakery.
Savon Sanomat
Kokoomus party congress opening. Chariman candidates Petteri Orpo, Elina Lepomäki and Alexander Stubb.
Savon Sanomat
Policemen investigate a bar brawl in Kuopio.
Savon Sanomat
A girl in a breeding bull auction.
Savon Sanomat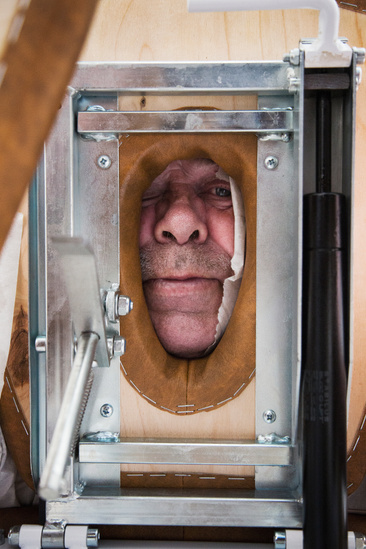 Antero Korhonen on massage table.
Savon Sanomat
Summer life at Helena and Eino Pellinen's summer cottage.
Apu
Jaana Rautio has eight Shetland sheepdogs.
Meidän Mökki
Telemarketer Ari Oksanen at his workplace.
Sunnuntaisuomalainen
The president of Finland Sauli Niinistö visited Kuopio and met locals at the Kuopio marketplace.
Savon Sanomat
Maria Korhonen taking photos for her dog Moona's instagram account @moona_doodle . Moona has gained a big following
and does now modeling gigs for companies from the US.
Savon Sanomat
Livestock deliver Anssi loads pigs to his truck.
Savon Sanomat
Vegetarian week at Nilsiä school. Jere Tirkkonen and Lenni Pennanen were told that they can replace meat with textured soy protein granules.
Savon Sanomat
Johanna Niskanen runs a cat rescue center.
Savon Sanomat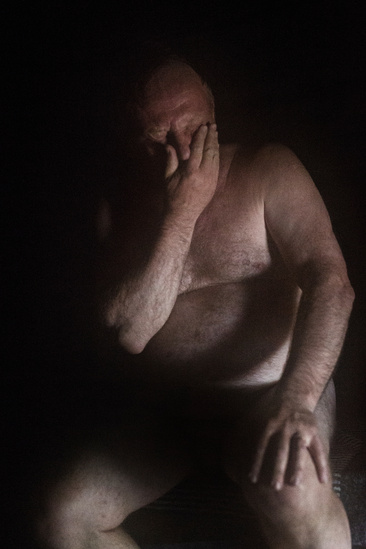 Sauli Ahvenniemi in sauna.
Meidän Mökki
Wolf hunting. Antti Styhr on the wait.
Savon Sanomat
Girls do better in school than boys according to PISA studies. Math class at Minna Canth school.
Savon Sanomat

Groin surgery.
Apu Terveys
Jaakko Teppo before his performance at Pörsänmäki youth center.
Savon Sanomat